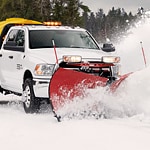 If you are looking for maximum power and torque, then you will want to look at a heavy-duty truck. The popular RAM 3500 truck offers two major power train options. Here's a look at these two engines and what they can do on the road.
The RAM 3500 comes with a powerful 6.4-Liter Heavy-Duty V8 HEMI® with MDS engine. This engine is rated at 410 horsepower. With the tow package, you can tow up to 13,000 pounds with the standard V-8. Also available is the 6.7-liter Inline Six Cummins High Output Turbo Diesel Engine. The horsepower rating on the Cummings diesel 370 with a big 1,000 foot-pounds of torque. The Cumming diesel is able to tow up to 31,000 pounds without any issues. Overall, the RAM 3500 gives you the power than you need to get things done.
Get into a RAM 3500 today and save. Visit us at Tim Short Chrysler LLC.